Emergency Medical RESCUE Of NYC
NYC's First Volunteer BLS-D First Response Unit
One of our Events Is the PO Gabriel Vitale 5K Memorial Run: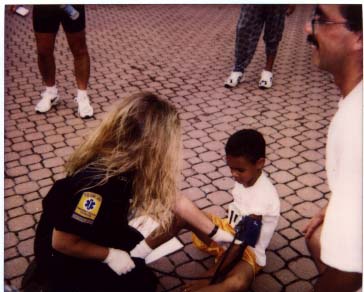 Michelle Orenstein EMT-D Treating one of the younger runners.
This is a 5K Run In College Point , Queens NY. Dedicated to Police Officer Gabriel Vitale of the New York City Police Dept. who lost his life in the Line Of Duty.